Thermo Fisher Terminates $12.4b Planned Purchase of Qiagen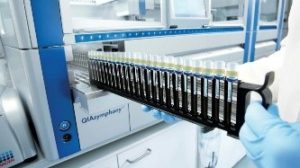 After Thermo Fisher originally announced a $11.5b takeover bid for Netherlands-based Qiagen in March, an amended $12.4b acquisition proposal has since lapsed in accordance with its terms, terminating the deal.   
A campaign against the deal spear-headed by institutional investor Davidson Kempner Capital which owned a 3% stake in Qiagen as of March, lead to a shortfall in reaching the minimum acceptance threshold condition included in the offer.  Davidson Kempner Capital has since increased its ownership stake in Qiagen to 8%.  The firm argued Qiagen was undervalued after generating Q2 net sales of $443m, up 19% year over year and was worthy of an 18% premium per share on top of Thermo Fisher's revised 35% premium.  After the spreading COVID-19 pandemic has heightened the value of molecular testing supplies, Klempner maintained that the pandemic amplified the strength of Qiagen's diagnostics business.  The expectation was for Qiagen's earnings and therefore valuation to rise to higher levels than reflected in the Thermo deal price. 
The initial $11.5b proposal was announced a week before the WHO declared the coronavirus a pandemic, inciting a test and diagnostic supplies boom for both companies. Qiagen will pay Thermo Fisher a $95m break-up fee. 
Keywords: Healthcare Investment Banking, Healthcare M&A, Healthcare Mergers, Diagnostics