Medtronic To Buy Companion Medical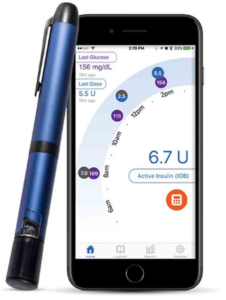 Ireland-based Medtronic plc, a $28.9b maker of cardiac, vascular, diabetes, restorative therapy and minimally invasive devices. is buying Companion Medical, a developer of a "smart" insulin pens and accompanying mobile apps for personalized diabetes management.  The deal adds an FDA-cleared, first-of-its kind "smart" insulin device, InPen, to Medtronic's diabetes offerings. InPen tracks patient insulin dose data, monitors active insulin, recommends mealtimes and remotely shares patient data to clinicians via Bluetooth.  Medtronic is seeking to build a true closed-loop system for diabetes management. In 2016 its MiniMed 670G became the first FDA-cleared CGM that control automated insulin delivery via a hybrid closed-loop system. The deal builds on Medtronic's past acquisitions of nutrition-related data services platform Nutrino and dietary behavior tracking program Klue, both built on data science and AI capabilities.
Other connected insulin pen deal activity includes Bigfoot Biomedical, a diabetes startup that is aiming to develop an automated insulin delivery through a connected insulin pen, obtaining $45m in a Series C round led by Abbott.
Terms not announced.
Keywords: Healthcare Investment Banking, Healthcare M&A, Healthcare Mergers, Medical Devices, Healthcare IT, Diabetes