Nexelis Acquires Integrated Bioanalytical CRO AIT Bioscience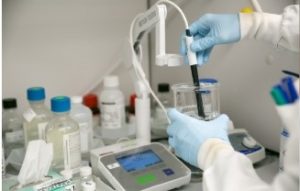 Nexelis, a Canada-based provider of advanced assay development and laboratory testing services in infectious, oncologic, and metabolic diseases and an Ampersand Capital Partners portfolio company, has acquired AIT Bioscience, LLC, a U.S.-based integrated bioanalytical laboratory with liquid chromatography–mass spectrometry (LC-MS) and immunoassay testing capabilities.  The acquisition expands Nexelis' geographic customer reach and supports its expertise in servicing the bioanalytical segment, helping it to maintain its competitive lead and turnaround times.  Terms not announced.
In March, Nexelis acquired Brussels-based developer of immunogenicity and immuno-oncology in vitro functional and potency assays ImmunXperts.
Keywords: Healthcare Investment Banking, Healthcare M&A, Healthcare mergers, Private Equity, Bio-pharmaceutical, CRO